This September, not surprisingly near the day Gerry's got his wings, although never leaving me.  I saw a dog in a large No-Kill shelter on Long Island, and was very curious about  two older dogs.  No one ever got back to me, and I started thinking about how far away I was to "the Island".  I emailed another person, and finally a manager called me.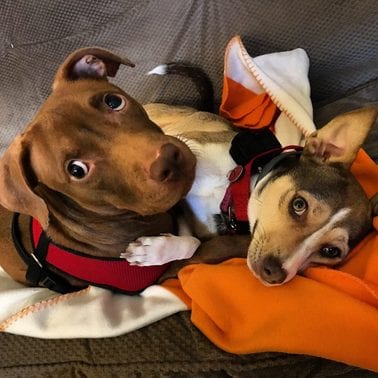 Long story short, the only thing that got accomplished was that  I've since diverted my monthly donation to Perfect Pets Rescue  They were a group my dog walkers recommended to me, and I made sure my walkers still had availability open to include another dog.  It wasn't until Kathleen told me that they did, that I let myself go and meet this adorable dog.
This fall I saw a pet possibilities, but by then it was mid-October and as the weather was getting colder, so were my feet.  I assured the manager of a group of foster families that I would stay in touch.  My application was now approved, and for a year I would have the benefit for first consideration to spontaneous phone calls.
I've spent the day moving boxes from the floor where they had no business being, but were THERE regardless…for at least a year or more…I've bought a crate, washed a liner, (made an inadvertent mess with water in the basement while I RUSHED around, did laundry and tried to clean out door furniture, just FINALLY coming indoors!
I've done an ample amount of research, tips,and experience related stories, and have been NON-Stop thinking ever since.  (Have I mentioned I'm in heaven?)
~Danielle