Adopting Boo has made me an extra vigilant observer.  I don't know much of what she has been taught, or not taught, and so, with this Extra energy youngster I have learned a few things so far: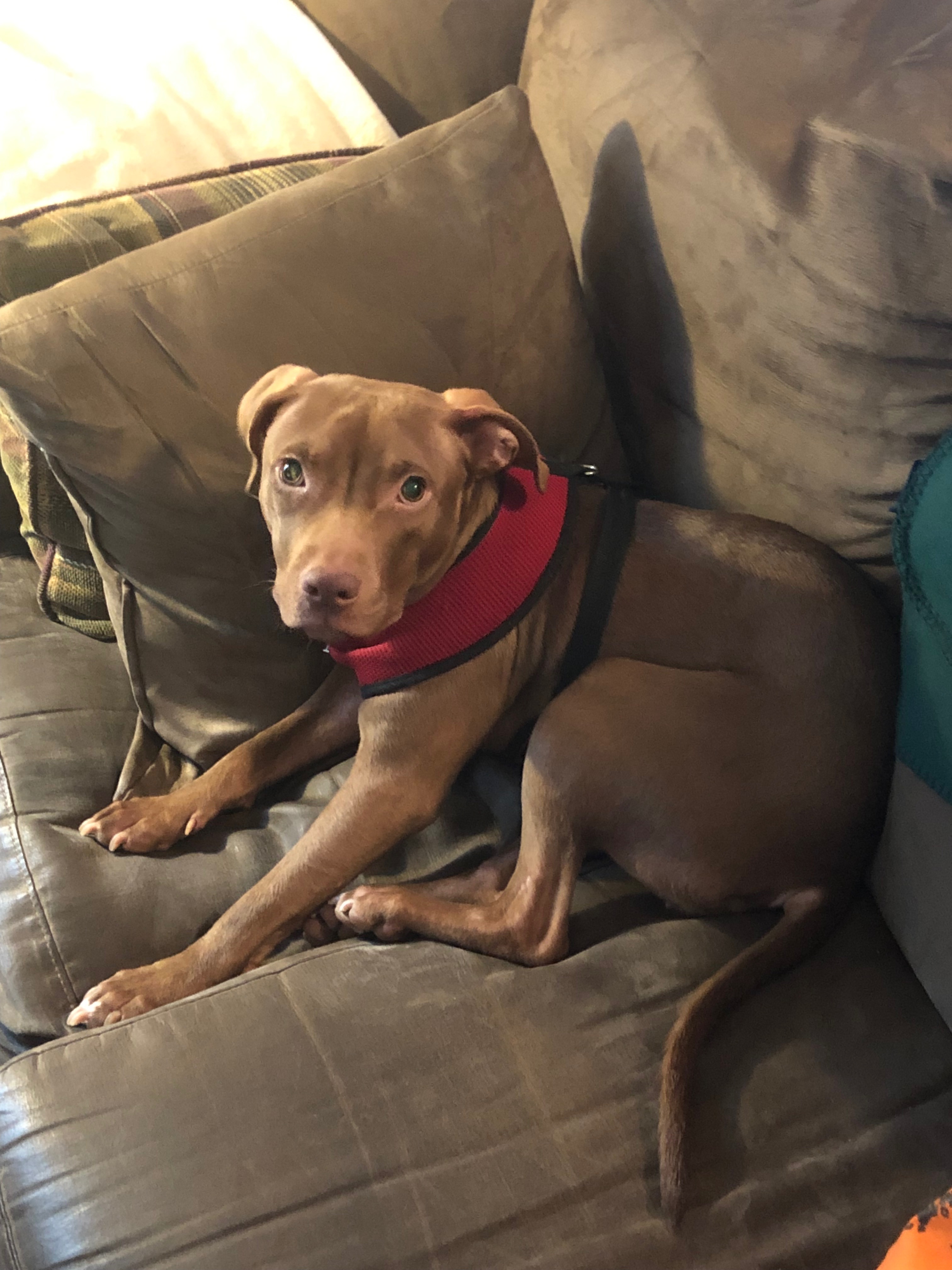 I think she has been blind and alone (on and off) for much of her life, as her behavior in playing by herself involves spinning and "looking" for others.  She will look to me to play tug of war games, and growl a dominant, "It's mine'" sort of growl at times.
She is SO awake for the first hour of being taken out and eating, but then will fall into a lap, or go back to her crate to crash for a while.
She is VERY adaptable, considering she has been in my house for a week and a half, and then had to "learn" my parent's home for the holidays, and she GOT IT!  She used textures, and my, "Step," directions for the two stairs that they have in their ranch style house.  Here at her permanent home she has to navigate outside, two steps, turn right, and then complete four more steps (which she likes to take in 2 steps!) to get to the ground.
I was happily impressed that she adapted so quickly, as well as being a happy traveler in the mini van.  We put her liner and a bed in the back, behind the driver's seat so I could watch her throughout the trip.  She had a KONG with a bit of peanut butter to get her interested, and then she curled up and slept for the rest of the way!
She is NOT Gerry-like in many to any ways, and I'm glad for that.  He knew I needed anew challenge and character to love and care for.  He chose well.