Other than the wonderful fan in my bedroom, I've noticed that it has turned into summer.  Mom hasn't stopped teaching yet, but there are other signs:
#1   Mom took me to a farmer's market, that I have to sit in the car for!  We always go for a walk before or after, and she always gets me something good.  No dogs?  No fair!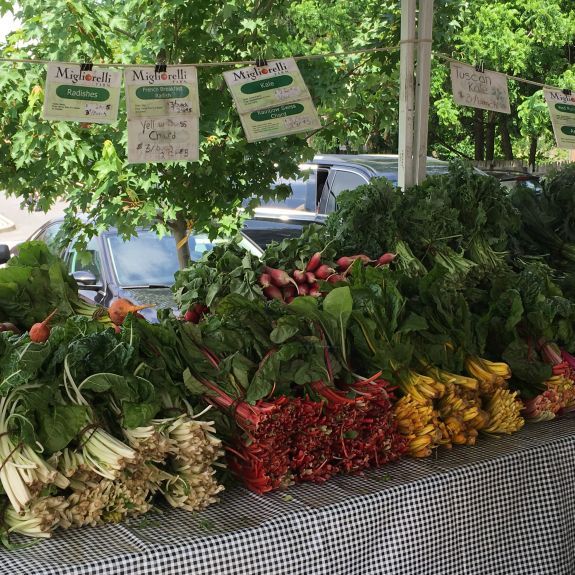 #2  I got a bath!  See how thrilled I am.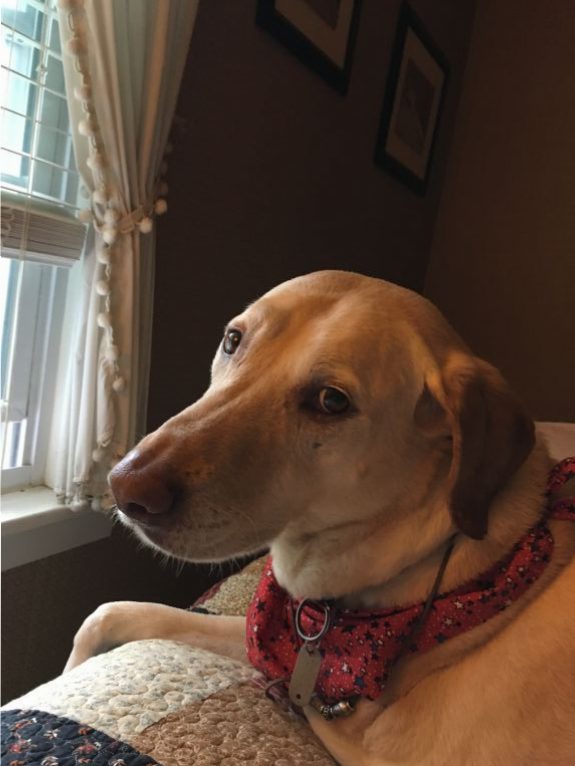 and #3  I'm all set for the holiday!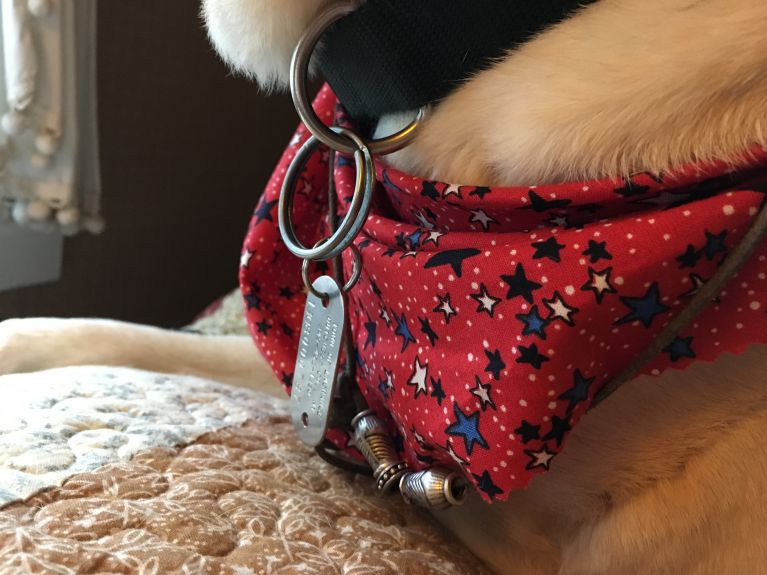 And now, back to my surveying the backyard.