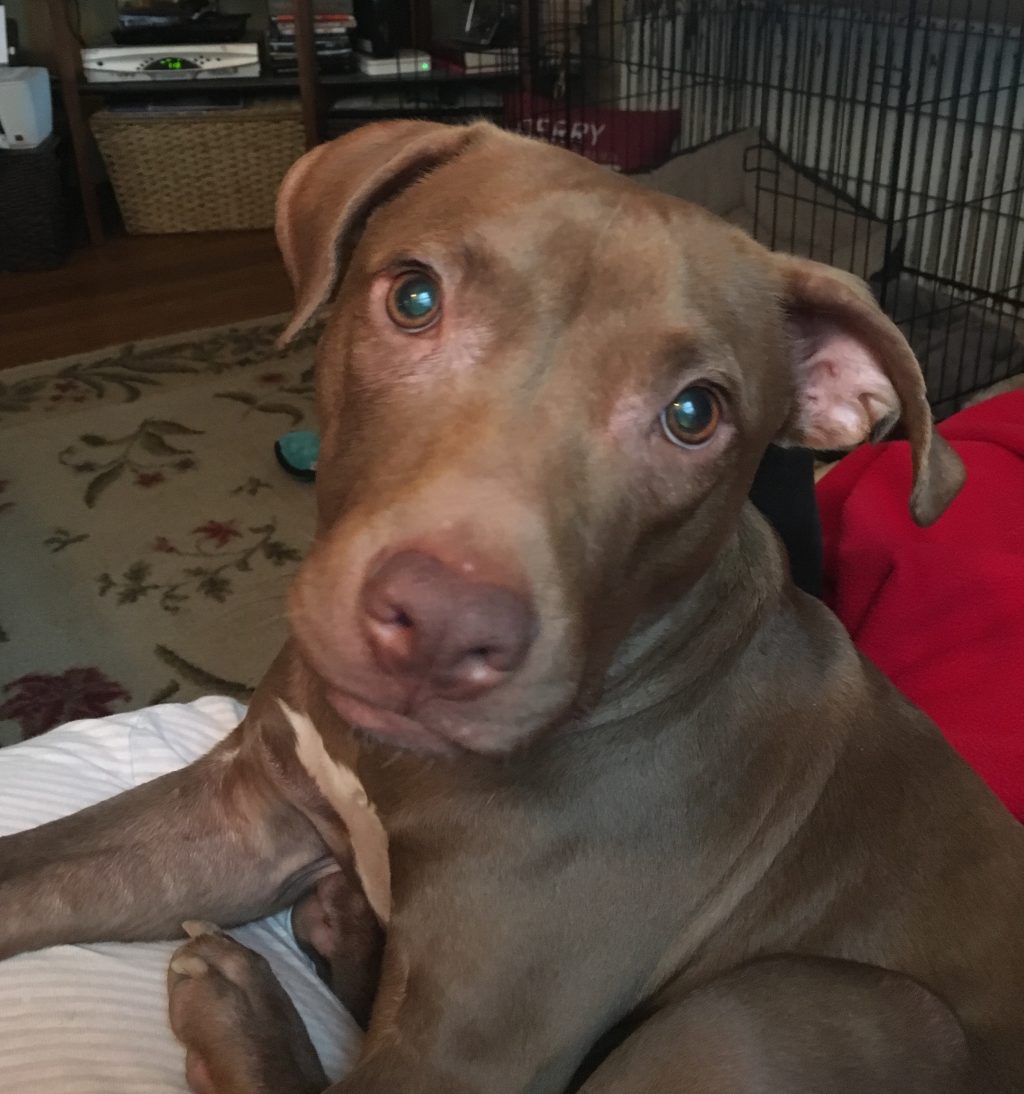 My name is Miss Boo, at least that what Dad calls me in the morning when he takes me out of my crate to put on my harness and go outside.  I love to sleep late, and so I don't usually get to visit with Mom in the morning.  She goes to this place called, "work".  I have been in New York for about two months now, and have lived in two homes.  I have visited my first, foster home, once, and gotten to play with my doggie pals there.  Mommy said we are going to have play dates.
I have gotten to know my forever home quite well.  There are at least 5 different textures of rugs on the floor, and it helped me learn the rooms better.  Gerry told me that they were leftover from when he lived here, so he didn't slip on the floor.  I even have a few of his antlers and bones that I love to chew on.
From the first day I got here, Mommy taught me about the 6 stairs we have to go down from the front door.  She's so smart, telling me to "step, step"  for each one.  When we come inside, I sit for a treat and then Mom drys my paws one by one.  After the first two, I get told to "walk towards her" and I get another treat while she dries the back two.  I learned "sit" in only a day or two.  I'm also good at "down" and "crawl", but still have trouble with "off" when a new person comes over.  I just get too excited!  Dad's voice lets me know when to quit though! Speaking of Dad….I love to snug with him!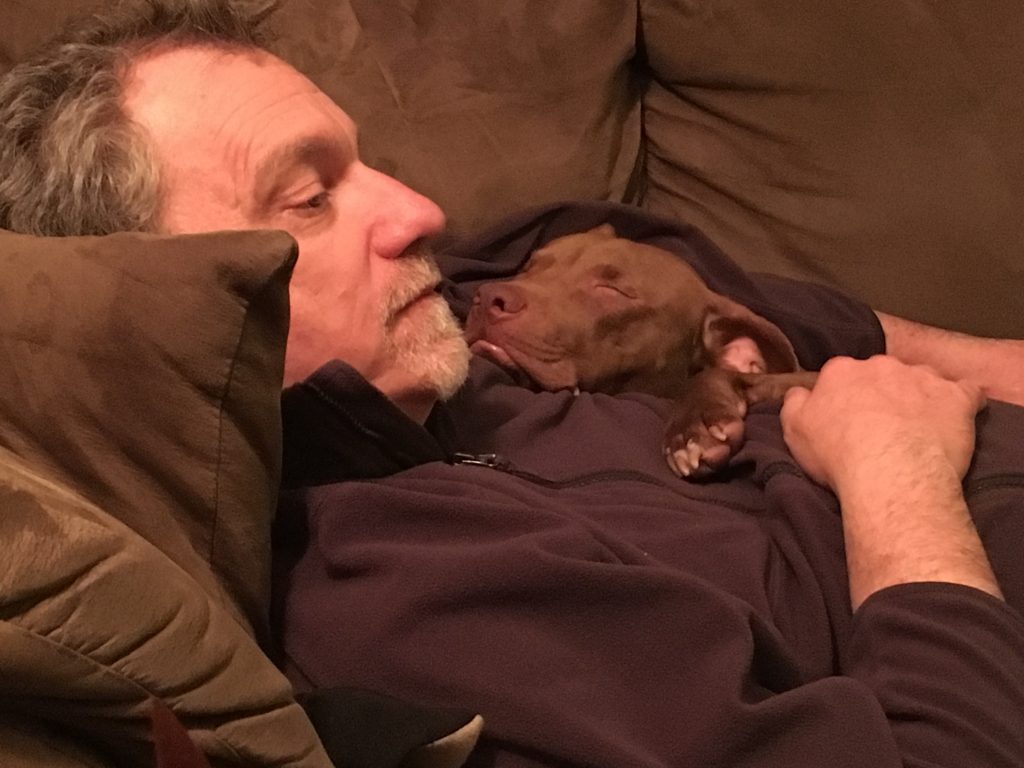 I really do have good manners.  I don't beg for food, in fact when Mom and Dad eat, I usually go into my crate and lay down for a while.  Sometimes I find treats in my bowl when I do this.  Scrambled eggs are yummy, and so is a bit on bacon fat on my kibble!  Mom gave me a pizza bone the other night, and it was yummy too!  I think my favorite though, was when she made chicken soup and saved me some broth and white meat that didn't have any onion cooked with it.  I think I even had some smashed carrots in there!  This is my dinosaur which I love to chew on as well.  Mommy makes sure they don't have fluff in them, as I love nothing more than to tear them apart when they do.  I don't try to get into shoes, or other human things.  Gerry was right, this IS a good home to live in.