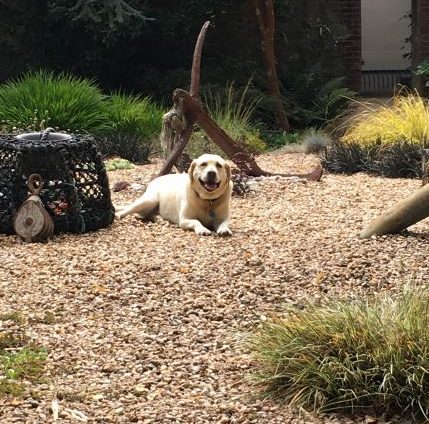 WELL!  Look who Gerry sent me to get to pet on my vacation?  A beautiful Lab named Honey.  She wasn't going anywhere off her home territory!  She followed her dad around while he gave us a tour of a garden he cares for.  That is an old anchor, behind her, which is R.I.'s state flag's emblem.  It stands for "Hope".
However, meeting Honey was at the end of our trip.
Meeting Yardley in Scotland came first.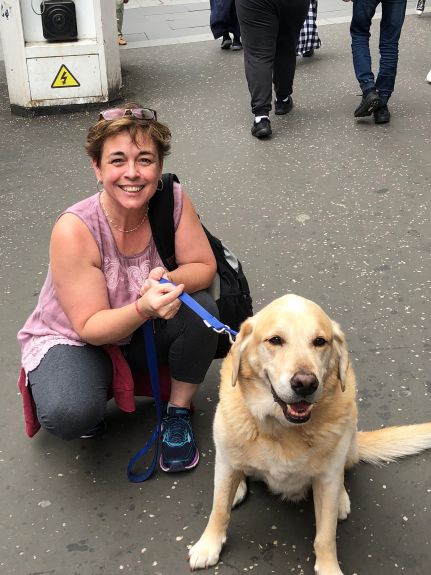 This was a vacation of a lifetime that David and I planned over winter, but I didn't really think I'd have a good time, to be honest.  However, I was proven wrong!  Even though we had just rushed home from a long drive to and from Ohio, we did laundry and had to pack!
It was an an amazing trip after all. I had a birthday at the very end of July and it was a wonderful way to celebrate!  I didn't take my lap top intentionally.  This being said, I just wanted to say hello to everyone at the tripawd nation.  I'm feeling refreshed and ready to prepare for Another  school year!