…and I found this picture from the first trip Gerry took to RI.  He'd never experienced a screened in porch and l-0-v-E-d, loved it.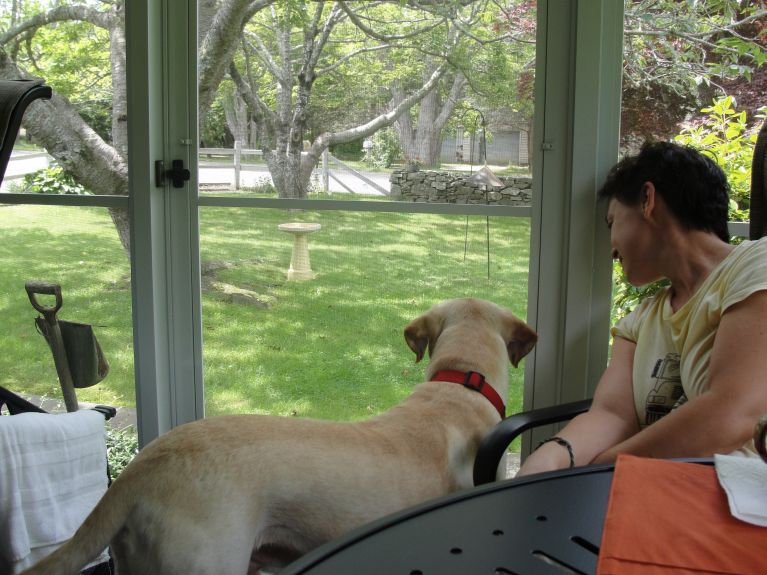 The yellow birdbath was also near bird feeders, which brought SQUIRRELS! Gerry sat, mesmerized at the lawn full of critters, and this moment is when he finally stood up, as if to say, "Mom, can we go out there?" which is why I'm smiling.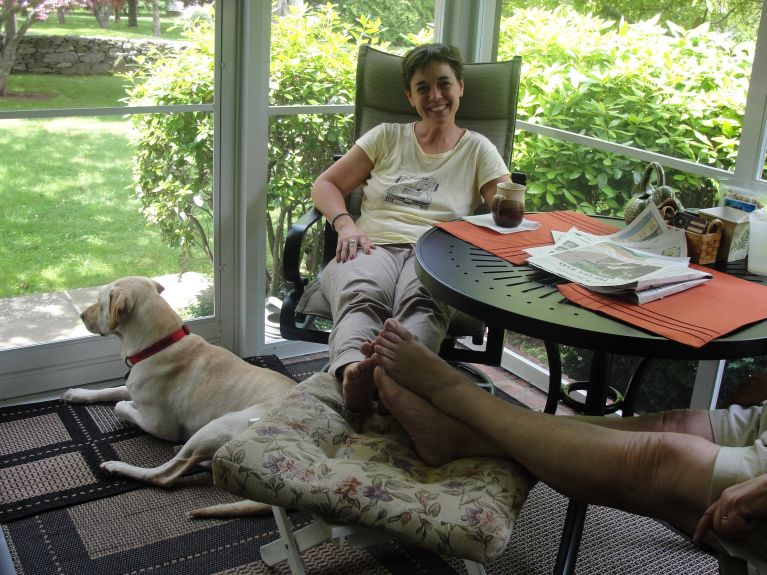 My dad, Gerry, and me in Westerly, Rhode Island.  My home state, and home which I lived in since I was ten years old.  Those are my dad's sexy knees to the right which I've proudly inherited!
Save